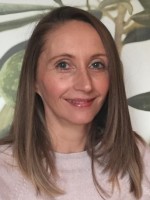 I still offer beauty and holistic treatments but counselling now makes up 60% of my work.
I work from a purpose built building located at the bottom of my garden, providing a calming view for us all to enjoy.  I always get positive feed back about the setting, one lady said
"What I like about coming here is that know one knows what I am coming for. I could be coming in for any treatment, and that helps me feel more at ease."
I am a Person-Centered counsellor (Person-Center means, client led) who uses CBT and Solution Focused techniques where suitable. My background includes yoga, reiki, meditation, aromatherapy and mindfulness.
I have run my own private practice since 2013 based in Trench, Telford, Shropshire. I am DBS checked.
I offer counselling for individuals, couples and families. I also provide counselling for companies in the Shropshire area, supporting their employees in the workplace, with emotional wellbeing. (link to workplace counselling)
I have previously worked as a counsellor for MIND – the mental health charity.
I am a member of the British Association for Counselling and Psychotherapy (BACP). As a member of the BACP I adhere to the Ethical Framework for Good Practice in Counselling & Psychotherapy. Being a 'person centered' counsellor means I provide clients with an opportunity to develop a 'sense of self'; supporting them to recognise their own attitudes, feelings and behaviour, helping them to find their true positive 'self' and reach their full potential.
I do this by creating a relaxed, non-judgmental environment; communicating congruence (genuineness), empathy, and unconditional positive regard towards my clients. The non-directive approach enables the clients to find their own solutions to their problems and concerns.
Confidentiality, the therapeutic relationship is built on trust. Confidentiality is the foundation of gaining your trust and facilitating the therapeutic relationship.