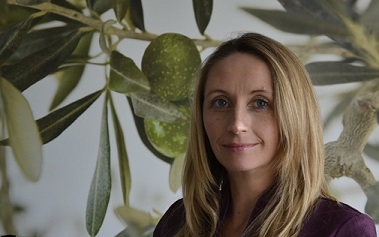 Claire Goodwin
Becoming a counsellor has been a journey in itself. I opened my own beauty and holistic salon in 2004, within a few years I realised that my clients shared some of their darkest secrets and deepest thoughts with me. I thought I was just there to provide beauty treatments, but soon recognised they wanted more from me. One day I heard a story that was so sad and painful, for my client to share, I felt honor she had chosen to tell me about her experience. As I stood their listening. I realised then that I had to become a counsellor. I still work in my salon, which also provides a place for me to run my counselling practice from. Clients like the setting one lady said
"What I like about coming here is that know one knows what I am coming for.
I could be coming in for any treatment and that helps me feel more at ease" I run a unisex business and men make up 30% of my business.
I am an 'person-centered' counsellor running a private practice from my base in Trench, Telford Shropshire. I also work as a counsellor for MIND – the mental health charity.
I am a member of the British Association for Counselling and Psychotherapy (BACP). As a member of the BACP I adhere to the Ethical Framework for Good Practice in Counselling & Psychotherapy.
I am fully insured and CRB cleared to work with young people and vulnerable adults.
Being a 'person centered' counsellor means I provide clients with an opportunity to develop a 'sense of self'; supporting them to recognise their own attitudes, feelings and behaviour, helping them to find their true positive 'self' and reach their full potential.
I do this by creating a relaxed, non-judgmental environment; communicating congruence (genuineness), empathy, and unconditional positive regard towards my clients. The non-directive approach enables the clients to find their own solutions to their problems and concerns.
Confidentiality, the counselling relationship is built on trust. Confidentiality is the foundation of gaining your trust and facilitating the therapeutic relationship.